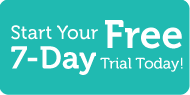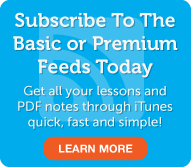 English Word of the Day
5 Most Recent Forum Posts
Social Networking
Learn English with EnglishClass101.com! You're pondering what to do with the American you just met this morning while waiting in line to get breakfast. You decide to call your friend and ask in English, "Can you give me some advice on what approach I should take to get to know this random stranger? I've never contacted someone I just met before to ask for a date." Your friend advises in English, "Don't consider it a date. Just think of it as a casual meeting. Go somewhere low key for coffee, and if you hit it off, you can always go somewhere else to find something to eat or schedule another time to get together." You tell your friend in English, "You're a genius!"
Learning English with EnglishClass101.com is the most fun and effective way to learn English! This English Lower Intermediate lesson will teach you how to use the infinitive form of English verbs as well as the gerund form of verbs in English. We'll even give you our best advice on how to meet your romantic interests and keep your first dates low key in America. Visit us at English Class101.com where you will find many more fantastic English lessons and learning resources! Leave us a message while you are there!
Premium Members

Review
|
Play
|
Popup
Dialog
|
Play
|
Popup
Premium Learning Center
Lesson Transcript
Premium Lesson Checklist
Basic Members

Audio
|
Play
|
Popup
Lesson Notes
Basic Lesson Checklist
This entry was posted on Monday, April 5th, 2010 at 6:30 pm and is filed under Lower Intermediate Season 1 . You can follow any responses to this entry through the RSS 2.0 feed. You can leave a response, or trackback from your own site.
14 Responses to "Lower Intermediate Lesson #14 - Describing People"