If you plan on moving from your home country to the United States, one of the most important things is finding a good job. Maybe that's what's pulling you to the U.S. in the first place! Either way, you don't want to start your life in a new and exciting country struggling to find work.
We're sure that while you plan your move, there are dozens of other things for you to worry over and focus your energy on. So we thought we'd make it easier for you to find a job in the USA by providing you with useful information and helpful tips to give you some footing in the often overwhelming world of job hunting.
EnglishClass101.com has your back as you seek to find a job in the USA!
Start with a bonus, and download the Business Words & Phrases PDF for FREE! (Logged-In Member Only)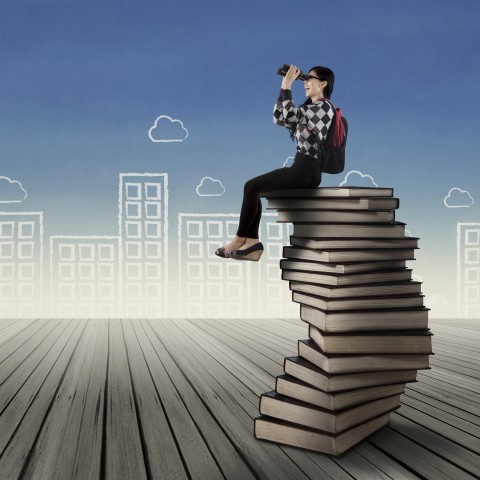 Without further ado, here's our guide on how to find a job in the USA.
Table of Contents
1. Why Get a Job in the USA? What to Expect.
Getting a job anywhere can be both beneficial and frightening. So how does this apply to finding work in America?
1- Benefits
You may have heard the United States referred to as The Land of Opportunity; it's often called this for good reason. Not only is there an array of potential job and career opportunities across the country, but also several paths to access them. Most jobs in the United States are readily attainable via the following:
Job hunting websites
Employment organizations
By utilizing any of the above tools, you can prepare to land yourself just about any job, assuming you have the skills, experience, and passion to carry it out well. And with these jobs come a range of benefits, some guaranteed no matter your field of work (and others variable across jobs and companies):
Health insurance (varies)
Dental insurance (varies)
Vision insurance (varies)
Life insurance (varies)
Disability insurance
Minimum wage + Overtime opportunities
Unemployment benefits + Workers compensation
This list offers just a glimpse of what you can expect to gain from working in the United States.
2- What You Need
Indeed, there are certain privileges associated with working in the U.S. But for a foreigner hoping to find work here, there are some key qualifications that are required of them. These include:
Green card
EAD (Employment Authorization Document)
A visa associated with the job you'll be taking
When it comes to visas, we know that things can get a little bit hazy and confusing. It may be a good idea to brush up on the different work visas so that you know which one you should apply for.
Now that you have a little more info under your belt, let's continue forward and learn more about how to attain jobs in the United States, based on type. Keep in mind that these are job-hunting skills you can ultimately take anywhere, and they'll save you from a miserable time struggling to find work in a new country.
2. Best Cities to Find a Job in the USA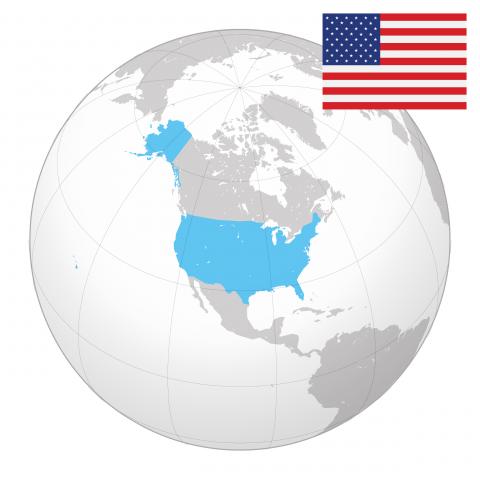 While looking for a job in America, it'll be immensely helpful for you to know where to look.
If you already know where in the United States you'll be relocating to, you probably have a good idea already of what work is available there. But if you've yet to make a firm decision, or have no idea where to start, you may find this short list of U.S. cities with the highest job demand quite helpful.
Note that there's a lot of work available in the state of California in particular, perhaps making it the best place to find work in America in terms of job volume (though we're sure you'll want to consider multiple factors apart from this in your search).
Here are just a few of the best places to find work in the US, according to The Job Network:
San Jose, CA
San Francisco, CA
San Diego, CA
Los Angeles, CA
Sacramento, CA
Boston, MA
Minneapolis, MN
Miami, FL
Seattle, WA
Washington, D.C.
One thing that the majority of U.S. states and cities share in common is this: They're nearly all looking for skilled workers in the Health/Science/Technology realm; this seems to be especially true of California. So if you happen to work in this field already, or are interested in beginning, moving to the United States for work may be just the right move for you.
3. Finding Jobs Based on Type
As stated earlier, the United States is a country with good job opportunities in numerous fields. These range from blue-collar jobs to those in teaching, and of course, Health/Science/Technology.
It's important to know what to expect when searching for jobs in any of these fields:
What's the best way to find these jobs?
Which cities have high demand for these types of jobs?
What do I need to attain these jobs?
Let's go through and try to answer your questions for each job category so that you can more easily find a job in the USA.
1- Teaching Jobs in the USA
Choosing to teach is a noble endeavor, and one of lasting value.Tack on to that the fact that there's a large need for language teachers throughout the United States, and you've framed for yourself a couple of good reasons to pursue a teaching career in the U.S.—whether for the long- or short-term.
First things first, here's a quick list of possible vehicles for finding the most ideal teaching job for yourself: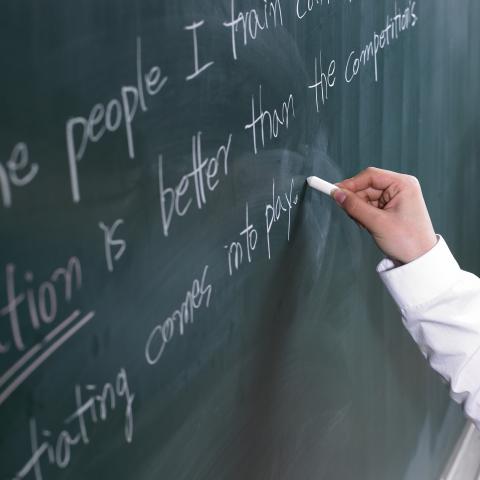 Hopefully, utilizing the above tools will help you stumble upon the kind of job opportunities you're looking for. But that's only part of the journey. Next, you'll have to make sure you meet a few specific qualifications for teaching in the United States:
Bachelor's degree (or higher for more opportunities)
Teaching training
Prior experience
EAC (Employment Authorization Card)
Once you have everything set in order—be patient!—you should have a much easier time attaining the teaching job you want in the United States.
2- Blue-collar Jobs in the USA
You can find some decent and high-paying blue-collar jobs in the United States as a foreigner. You'll find that if your skillset is fine-tuned and specialized, you can find a niche blue-collar job you'll enjoy. Here are a few good sites to get you started on your search: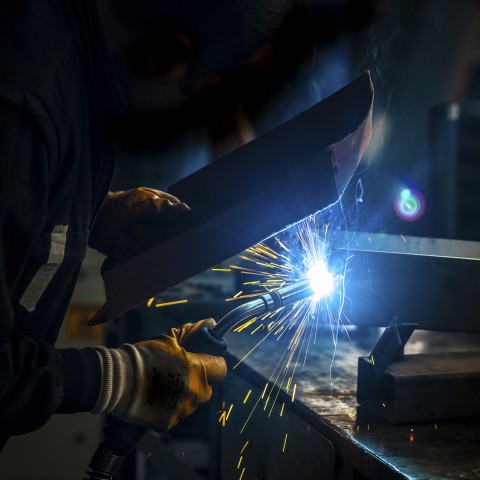 There are a few requirements for working a blue-collar job in the United States, which are pretty standard across careers:
Work visa
Green card
Work permit
Social security card
Verification (through an I-9 form)
3- Health/Science/Technology Jobs in the USA
This industry is pretty high in demand throughout the United States, particularly in the state of California. You'll also find that Seattle, WA and Boston, MA are good areas of the country to find health, science, or technology jobs.
Your best bet when looking for jobs in this field in general, is probably Indeed.com. However, if you're looking for something specific or want to work for a large company, these may be good options for you to look into:
Google: Google is Google. This is a company with some pretty lucrative positions; if you've got the stuff and a desire to work with a company like this, pursuing a career with Google may be a great option for you.
Apple: Everyone knows Apple, and finding a job with this top-notch company may be a good direction to take in your technology-geared career.
Labs: Maybe you're more interested in finding a career that allows you to experiment and work alongside others for the greater good. The United States has lots of lab jobs available to foreigners.
Hospitals: If your heart and experience lead you to the healthcare industry, you can find several great job openings on HospitalCareers.com.
The standard requirements for health, science, and technology jobs in the United States are roughly similar to those for other types of jobs—though keep in mind that it's good to be fluent in English, and you'll need relevant education and experience to pick up one of these much-needed jobs.
4- Part-time Jobs in the USA
Depending on your circumstances and work preferences, a part-time job may be more up your alley than a full-time job. The options here are boundless, as part-time jobs in the USA can be had in just about any field of work.
In particular, part-time jobs in tourism seem to be in high demand in highly traveled-to U.S. cities such as Miami, FL. Here are a few good websites for finding good tourism jobs in the United States:
Jobs.goabroad.com: Here you'll find some fascinating tourism-related jobs just about anywhere in the world. You may want to check out this website, especially if the United States won't be the last stop on your journey.
Indeed.com: This website features several openings for tourism jobs in the United States.
Glassdoor.com: Of course, you can also find a few great tourism jobs on Glassdoor.com.
5- Freelancing, Self-employment, and Owning a Business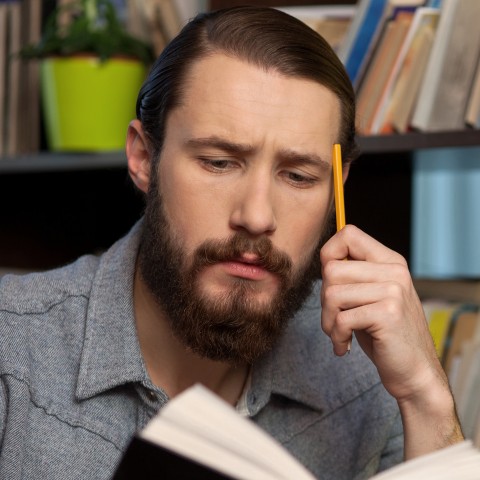 The United States offers unique opportunities to those who wish to begin a freelancing career, become self-employed, or start/expand their small business. In this country that's largely focused on the individual and the magic of becoming one's best, the concept of "working for yourself" is being lived out by more and more people.
This said, it's not too hard to find remote jobs in the USA, as long as you have the experience, skills, and equipment required.
If this is a direction you're interested in heading in, know that the road may be tough (especially as a foreigner) but the rewards will be well worth the success you can reach.
If you're looking to start or invest in a business in the United States, you will want to look into one of the following visas:
The two differ in terms of requirements and expectations, so you may want to brush up on starting your business in the USA.
4. Resumes, Cover Letters, and Interviews
You now know where to find jobs in the United States and have more information on how to find a job in America as a foreigner. But the search itself is not enough. The art of communication via your resume, cover letter, and the interview(s) will have to carry you the rest of the way.
1- Resumes in the United States
Each resume should follow a certain set of basic characteristics and rules. Here are a few:
Contact Information: This includes your full name, your address, your phone number, and your email address (if desired). Depending on the type of resume you're writing and the job you're after, you can also include a title for yourself (e.g. "Writer," "Marketing Associate," or "Sous chef").
One page: Let's call this the Golden Rule of resumes. If at all possible, keep everything on just one page, as anything longer is more likely than not to bore your potential employer (or leave them unimpressed). What's more impressive than the efficiency and precision of a one-page resume?
Education/Experience first: Depending on your past experience in the job market (or lack thereof), your education or experience information should be the first thing (after your name and contact information). If you're just out of school or currently a student without much work experience, put your education information first; if you do have prior work experience, be sure to include that first instead.
Relevant Skills: After you've put down the information on your education and experience, the next thing you should include are your relevant skills. What are you good at or knowledgeable about that makes you ideal for this position? This information should typically be in bullet list format, with 3-5 bullets.
Serves as Outline for Cover Letter: When crafting your resume, keep in mind that it should also serve as the outline for the next step: your cover letter. Everything in your cover letter will be drawn out and highlighted in your cover letter, to further impress your potential employer and help them get to know you better before the interview.
Also keep in mind that there are three basic types of resumes, and the one you choose to do will depend largely on your past experience and what field you're going into. Here they are (with links to an example of what each one should basically look like and how to write it):
2- Cover Letters in the United States
Essentially, the cover letter is designed to fill in the details of your resume, and to expand upon it. It's important to do this as concisely as possible, and in such a way that exudes confidence and interest in the company or position you're applying for. Following the same suit of the resume, this should be only one page.
In the top left-hand corner of the page, you'll need to address the person you're contacting about the job. You do this by typing their name, their job title, and then the company's address.
Start your cover letter with something along the lines of "Dear Mr. (Mrs.) Name," insert a couple of line breaks, and begin writing.
Ensure that there's enough room at the end of your letter for you to sign. You do this by typing something along the lines of "Sincerely," inserting three to four line breaks to create white space, then typing out your full name. Once the page is printed out, sign your name with a pen in the white space between "Sincerely" and your typed name.
3- Interviewing in the United States
It's easy to put things down on paper, but sometimes harder to write them in your body language and tone of voice. Once you've made it to the interview stage, it means your resume and cover letter sparked interest in your potential employer. The interview should reiterate your value to the company.
Honestly, the types of questions you can expect to be asked during your interview depends on several factors, from the company's values, to your potential employer's personality, and even what you put in your resume and cover letter.
1. Questions
When learning how to find a job in the USA, it's important that you're introduced to a few basic questions that seem to be asked almost universally, for the majority of jobs in the United States. These include, but aren't limited to:
What are your strengths/weaknesses?
Why are you looking for a job? / Why did you quit your last job?
What interests you about this job?
What previous job was most like this one, and why?
Do you have any questions?
However, some employers or companies have different standards when it comes to the interviewing process. So you may want to prepare yourself for some offbeat questions, especially if you plan on applying for a position with a large company.
Also, remember that you'll definitely want to be fluent in the English language for this interview, as this will simplify the process as a whole and earn you some brownie points.
2. Dress
No matter the country you're in, the way one dresses speaks volumes about that person. And a job interview is the most important situation in which to ensure you make a good impression through your physical appearance.
"Professional" is the key word when preparing to dress for an interview. This may look slightly different depending on the type of job you're after, but the following is pretty typical for the majority of United States jobs:
Males:

Suit, tie, dress pants, and nice shoes.

Females:

Nice (and modest) blouse, dress pants or skirt at least knee-length, and nice shoes.
More things to be mindful of:
Make sure your hair is tidy (including your facial hair)
Jewelry is fine, but don't overdo it
A smile goes a long way
5. Conclusion
To find a job in the United States can be stressful for anyone, and requires more than its fair share of patience; this may be especially true as a foreigner coming to work here. We hope that this article was helpful to you and provided you with the information you need on how to get a job in the USA.
If you're looking to improve your English language skills or want to learn more about the culture in the United States, EnglishClass101.com has plenty of information for you. From vocabulary lists to articles on U.S. culture, we have everything you need to make the most of your English-learning endeavors. If you're the on-the-go type, also be sure to check out our mobile apps!
We know that to find a job in America for foreigners can be downright difficult. But with the right knowledge and enough practice, we know you'll not only master the language, but find success in your career pursuit in the United States! We wish you the best of luck.