From the Harvest Festival in Germany to Labor Thanksgiving Day in Japan, many countries hold a thanksgiving day of some kind. In the United States, this holiday is known simply as Thanksgiving (or colloquially, Turkey Day).
In this article, you'll learn how Americans celebrate Thanksgiving, how this holiday got started, and more.
Are you ready? Let's get started.
1. What is Thanksgiving?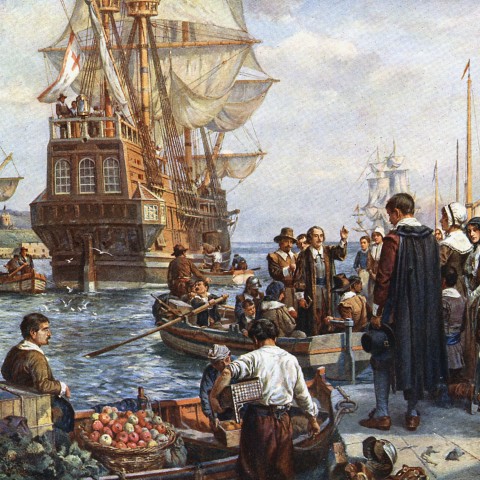 In modern times, Thanksgiving Day is a national holiday dedicated to giving thanks and showing appreciation. This day is also associated with large feasts, time with loved ones, and the beginning of the "holiday season" (which includes Christmas, Hanukkah, Kwanzaa, and New Year's Eve).
But how did this holiday come to be?
History of Thanksgiving
As mentioned, thanksgiving holidays abound worldwide, and this has been the case for quite a long time. Thanksgiving traditions were commonplace in England, with people thanking God for victories, harvests, and other positive happenings. When the Pilgrims left England to settle in the "New World" (North America), they took many of these traditions with them.
What many people label as the "First Thanksgiving" took place in 1621, not long after the Pilgrims arrived in North America. They faced a long winter, made worse by the fact that they hadn't brought adequate supplies with them. Though some of the Pilgrims lost their lives that winter, the Native Americans helped support the Pilgrims so that many of them survived.
As a result, the Pilgrims held a thanksgiving celebration with the Native Americans, during which they showed appreciation toward God and the Native Americans themselves. The celebration consisted of a feast, which introduced the Pilgrims to many foods that were native to the North American continent.
Thanksgiving was celebrated on-and-off for many years after that, on different dates and with varying degrees of status. It wasn't until 1863 that Thanksgiving was declared an official holiday, thanks to Abraham Lincoln.
2. When is Thanksgiving This Year?
Each year, Thanksgiving takes place on the fourth Thursday of November. For your convenience, here are the exact dates of Thanksgiving for the next ten years.
2020: November 26
2021: November 25
2022: November 24
2023: November 23
2024: November 28
2025: November 27
2026: November 26
2027: November 25
2028: November 23
2029: November 22
3. Thanksgiving Traditions in the United States
There are several Thanksgiving traditions in the U.S., though none are more important than Thanksgiving dinner. Some popular Thanksgiving foods include roasted turkey, ham, mashed potatoes, yams, sweet potatoes, bread rolls, stuffing, deviled eggs, green bean casserole, brussels sprouts, and cranberry sauce. And, most importantly, every Thanksgiving dinner is finished off with a slice (or three) of pumpkin pie. Many people purchase nice wines or other alcoholic beverages to accompany their dinner. It's encouraged to eat as much as you can—and then some!
One of the most significant aspects of Thanksgiving is the gathering of family. Thanksgiving Day is when people see and talk with family members they probably haven't seen at all since last year (or longer!). This is a major travel holiday, with family members from one part of the United States traveling across the country to join family members who live far away. If you plan on flying during Thanksgiving, make sure you buy tickets way in advance; if you plan on driving at all, try leaving a few days earlier to avoid heavy traffic and bad drivers.
If you're ever invited to someone's home for Thanksgiving dinner, you can expect to find Thanksgiving decorations of some kind. Popular decorations include cornucopias, pumpkins and other squash (real or plastic), and autumn leaf decorations (usually plastic or paper). If someone is really into Thanksgiving, they may also light autumny candles or incense (such as those with cinnamon or pumpkin scents) to give their house a more homey atmosphere.
Many families tune into a Thanksgiving football game on television while waiting for the turkey to cook. It's completely normal to find fifteen or more people stuffed into a living room, eating appetizers, drinking beer, and watching the game—all while two or three people are panicking in the kitchen to get the food ready!
Those not watching football are probably watching the Macy's Thanksgiving Day Parade on TV (if they didn't visit New York City to see it in person). This parade is a Thanksgiving tradition that began in 1924, and it features a variety of floats and performances.
Leading up to Thanksgiving, there are often food drives or calls for donation to help ensure that everyone is able to eat a good dinner on this day. This allows poorer families to prepare a decent Thanksgiving dinner for themselves and their loved ones. Sometimes, soup kitchens, religious organizations, or restaurants will provide free Thanksgiving-style meals to the poor, homeless, or anyone who doesn't have a place to spend Thanksgiving. In addition, many schools will provide a Thanksgiving meal to students (and sometimes their families) on the last day of school before the holiday.
4. Black Friday
Because Thanksgiving is the unofficial beginning of the end-of-year holiday season, many people begin their Christmas shopping the day after. In response to this, stores began advertising special deals for the day after Thanksgiving in order to entice potential buyers. This idea was endorsed by Franklin D. Roosevelt in 1939, who believed that the sharp spike in shopping would help the economy; in fact, it was Roosevelt who pushed the date of Thanksgiving from the fifth Thursday of November to the fourth, which allowed holiday shopping to begin earlier.
The day after Thanksgiving is now called Black Friday, and it's a massive event in the United States. Stores and retailers all over the country advertise amazing deals on just about everything, with emphasis on the most longed-for items such as televisions and new gaming systems.
Huge crowds will wait outside of stores and come rushing in to grab what they can before someone else takes it. While Black Friday provides great prices for Christmas (and personal) shopping, the past decade or so has seen the event turn violent, with people injured or killed in the mad rush.
Black Friday has been met with criticism, both for its increasingly violent nature and its contrast from Thanksgiving (which is about being grateful for what you have already).
What do you think about Black Friday? Do you have a similar event in your country?
5. Essential Thanksgiving Day Vocabulary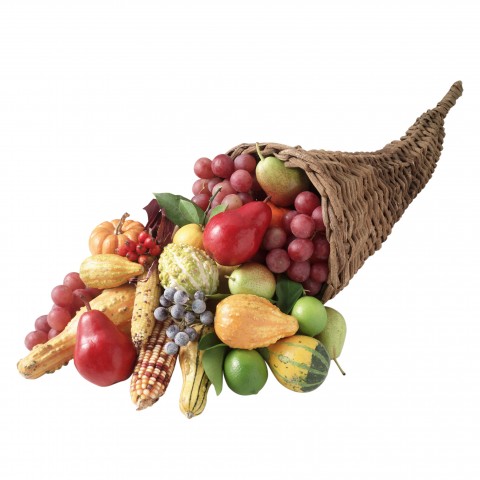 Here are some words you should know for Thanksgiving in the United States! How many of them do you remember from the article?
Corn [n]
Pumpkin [n]
Yam [n]
Turkey [n]
Mashed potatoes [n]
Gravy [n]
Thanksgiving [n]
Feast [n]
Squash [n]
Cranberry sauce [n]
Cornucopia [n]
Stuffing [n]
Pumpkin pie [n]
Native Americans [n]
Mayflower
Thanksgiving Day
Pilgrims [n]
Make sure to visit our vocabulary list for Thanksgiving Day in the United States to hear the pronunciation of each word!
Final Thoughts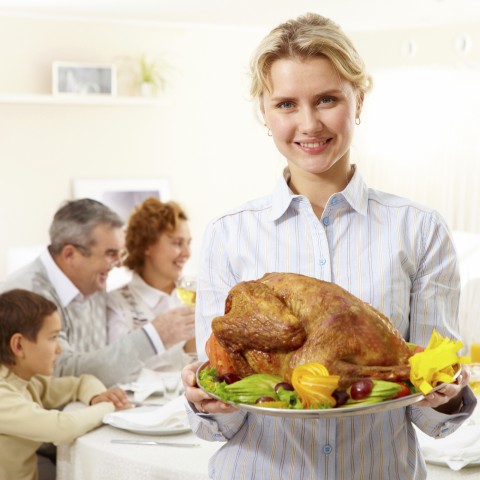 Thanksgiving is one of the most popular and well-loved holidays in the United States, and we think you can see why! Is there a similar holiday in your country? We would love to hear about it in the comments.
If you're interested in learning about other U.S. holidays, EnglishClass101.com has several blog posts we think you'll enjoy:
If you're serious about improving your English, create your free lifetime account with us today! We provide tons of video and audio lessons, vocabulary lists, and of course, more insightful blog posts like this one. We hope to see you around!
Happy Thanksgiving!