Star Wars: A sci-fi trilogy that was first scoffed at before proving to be a creative success—and one that would continue to be successful for many years.
Each year, National Star Wars Day is celebrated (unofficially) as a day to commemorate the Star Wars series and the rich world that embodies it. A film trilogy that went beyond what was normal and enriched the life of many a viewer, Star Wars leaves those familiar with it "quotable" quotes and iconic characters (like Princess Leia).
But what day is Star Wars Day, really?
Let EnglishClass101.com teach you all you need to know about this ever-growing United States holiday. We hope to make it both fun and informative. So let's get started!
1. What is Star Wars Day?
Star Wars Day. May the Fourth be with you…
In the United States, fans of this sci-fi trilogy celebrate Star Wars Day, for no other reason than the aforementioned phrase. You see, one of the most popular phrases in the trilogy is, "May the Force be with you," which can be altered to reflect the date May Fourth. And so someone with too much time on their hands to think about this made Star Wars Day a thing (one of the first times the Fourth was mentioned this way was in 1979!).
True fans of the Star Wars trilogy also use Star Wars Day to celebrate the creation of these movies and "nerd out," if you will. And people everywhere will repeat the notorious phrase…
2. When is it?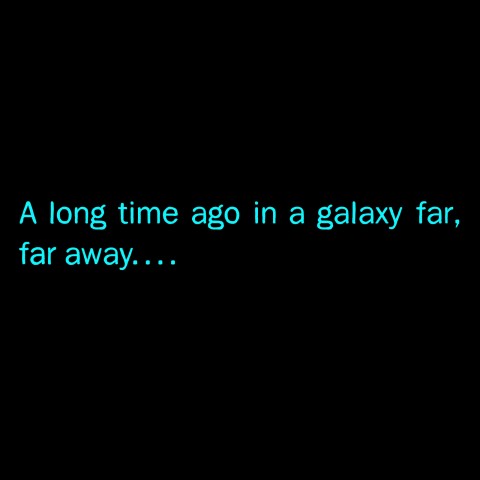 Each year on May 4, National Star Wars Day is observed (May the fourth be with you!).
3. How is it Celebrated?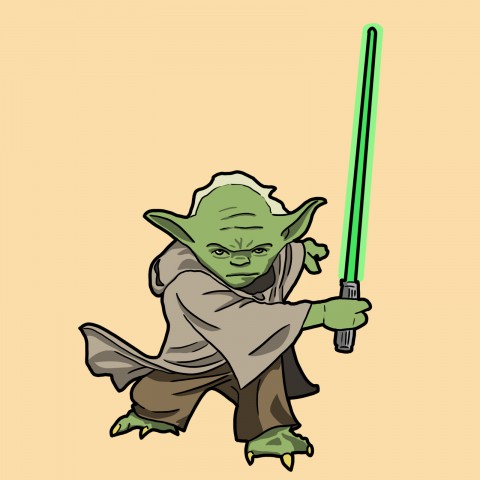 As Star Wars Day is an unofficial holiday in the United States, there's no established way to celebrate it (and some people forego it altogether!).
If you're in the U.S. on May 4, though, expect to be greeted with a hearty "May the Fourth be with you," at every turn. Aside from this phrase, celebrations may include Star Wars-themed parties, watching a Star Wars marathon, playing Star Wars games, or baking cookies shaped like Star Wars characters. Further, social media is bound to be filled with hashtags galore about Star Wars Day!
4. Additional Information: George Lucas
Did you know that the creator of Star Wars, George Lucas, faced numerous struggles during the creation process? In particular, he was notorious for writing poor dialogue; he grew frustrated that he needed help, thus limiting his creative abilities. On top of this, he faced strong criticism concerning Star Wars as a whole; people thought it wouldn't market well.
But despite these struggles and frustrations, Lucas managed to create a very successful trilogy—one worthy of having its own special day each year, upheld by diehard fans.
Hopefully Lucas's struggles and successes will give you encouragement and boost your confidence. You don't have to be perfect to truly make a mark and reach your dreams.
5. Must-know Vocab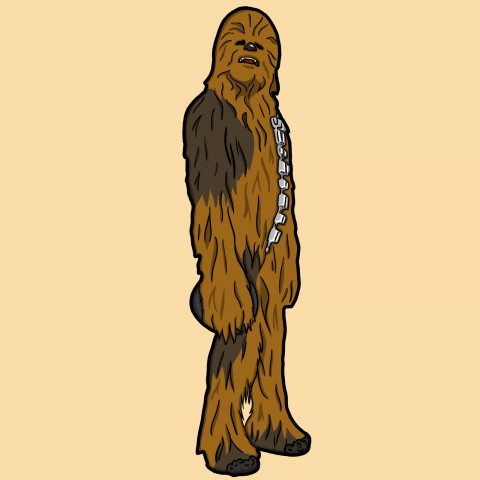 Here's some vocabulary you should know for Star Wars Day!
Spaceship
Galaxy
Planet
Star Wars
Jedi Knight
Luke Skywalker
I am your father.
These aren't the droids you're looking for.
Use the Force!
May the Force be with you.
Lightsaber
Han Solo
Stormtrooper
Trilogy
I've got a bad feeling about this.
A long time ago in a galaxy far, far away…
I find your lack of faith disturbing.
Do. Or do not. There is no try.
Traitor!
Obi-Wan Kenobi
Darth Maul
To hear each vocabulary word pronounced, check out our Star Wars Day vocabulary list, where you'll find each word accompanied by an audio file of its pronunciation. You'll also find images of these unique (and sometimes fictional) words!
Conclusion
What do you think about National Star Wars Day? Does your country celebrate Star Wars Day too, or maybe a similar secular holiday? Let us know in the comments!
To learn more about culture in the United States and the English language, visit us at EnglishClass101.com. You'll find just the study materials you need to master English and start speaking like a native! From insightful blog posts to free vocabulary lists to strengthen your word knowledge, we have something for every English learner. You can also use our forum to discuss lessons with fellow students, or gain a one-on-one learning experience with our MyTeacher program!
Know that your hard work and determination will soon reap benefits, and it's all worthwhile. EnglishClass101.com will be for every step of your language-learning journey!
Until next time, Happy National Star Wars Day!