What day is Father's Day?
Similar to Mother's Day, Fathers Day gives children and entire families the opportunity to show love and appreciation for their fathers. In the United States, people are understanding more and more how important the father role is in a family, and in society. Using this special holiday to honor and thank fathers is the least we can do in return for all they do, round the clock, in their own subtle and fatherly way.
Learn what makes Fathers Day in the United States unique, and how Americans celebrate their fathers and father-figures on this day. In so doing, you're getting a glimpse into American culture and values, a vital step in learning American English.
At EnglishClass101.com, we hope to make this learning experience both fun and informative!
1. What is Father's Day?
Father's Day is a day to honor one's father (or father-figure), and to let him know how much you appreciate him. The United States has been celebrating Father's Day since the early 1900s, supposedly after a mining accident which resulted in the deaths of many men who were fathers.
The role of a father in a child's life is immeasurable, and his job unending. Americans recognize this—especially during a time when traditional fatherhood is faltering—and so make a point of praising the efforts of fathers in raising their children. And children show their love and gratitude, often through gifts or quality time.
2. When is Fathers Day?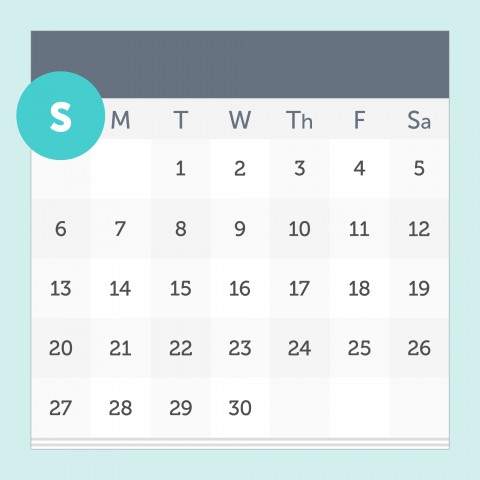 Father's Day in the United States takes place on the third Sunday of June each year. The date varies by year, so when is Father's Day this year? For your convenience, we've provided a list of this holiday's date for the next ten years.
2019: June 16
2020: June 21
2021: June 20
2022: June 19
2023: June 18
2024: June 16
2025: June 15
2026: June 21
2027: June 20
2028: June 18
3. How Do Americans Celebrate Father's Day?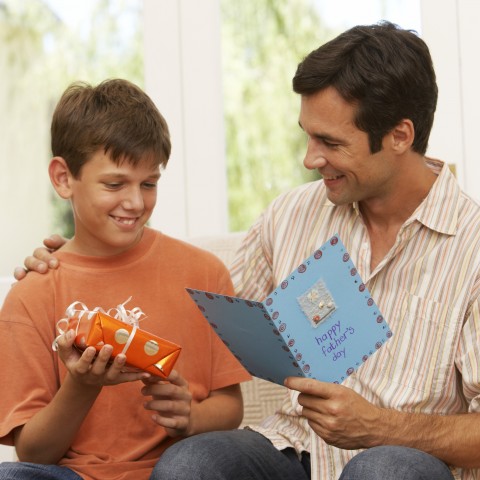 Father's Day celebrations vary from family to family, though gift-giving is a common thread throughout the United States. In fact, Big Business tends to take advantage of this holiday for profit—around this time, you'll find advertisements for Father's Day gifts, Father's Day gift ideas, and other pricey Father's Day ideas to show your father how much you love him.
Other common Father's Day ideas include taking Dad for a meal out, writing Father's Day cards that express the full extent of your love and gratitude, and just taking time to join him in activities he likes.
Truly, the bond between child and father is like no other, and when that bond is allowed to flourish, society is all the better for it.
4. Origins of Father's Day
The idea for Father's Day in the United States first began in 1909, after a woman named Sonora Dodd shared the idea of honoring fathers following the 1907 West Virginia mining accident. The idea never really caught fire, and over time grew stagnant, until several years later when Dodd finished art school and could once again get the idea circulating.
It took a long time for Fathers Day to become the established holiday it is today, but the time and effort proved successful in the long run. It's become nearly as popular (from a commercial perspective) as the holiday it was shaped after: Mother's Day.
5. Useful Vocabulary for Father's Day in the U.S.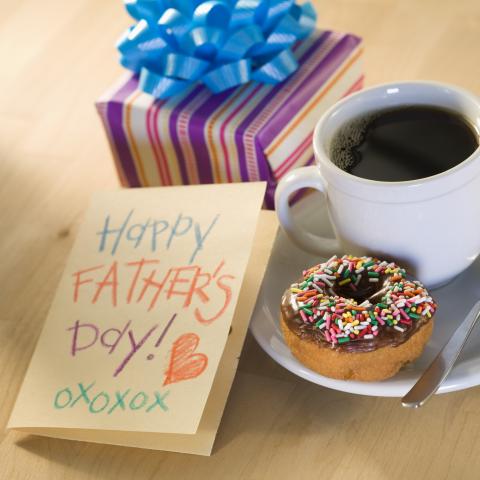 Here's the most important vocabulary you should know for Father's Day in the United States!
Sunday
Father
Son
Daughter
Present
Father's Day
Love
Greeting card
Celebrate
Gift certificate
To hear each of these words pronounced and accompanied by relevant images, check out our Father's Day vocabulary list.
Conclusion
What do you think of Father's Day in the United States? Does your country celebrate a Father's Day, and if so, are celebrations similar or very different? Let us know in the comments!
To learn more about culture and holidays in the United States, and of course the English language, visit us at EnglishClass101.com! We provide practical learning tools for every student, and seek to make learning English both a fun and informative experience!
Read more insightful blog posts like this one, study our free English vocabulary lists to expand your word knowledge, and chat with fellow students on our community forums. You can also upgrade to a Premium Plus account to begin using our MyTeacher program, and learn English one-on-one with your own personal teacher!
All of the hard work you put into learning English will pay off, and you'll be speaking like a native before you know it. And EnglishClass101 will walk with you on each step of your journey to English mastery.
Oh, and Happy Fathers Day! 🙂