New Year's Eve in the United States is a day of great celebration in anticipation of the coming year. Spirits are high, and there's a sense of warmth and excitement just about everywhere!
In this article, you'll learn all about New Year's Eve celebrations in the United States—what happens during the countdown to midnight, New Year's Eve traditional meals, the Times Square Ball Drop, and much more!
At EnglishClass101.com, we aim to make every aspect of your language-learning journey both fun and informative, starting with this article!
Are you ready? Let's get started.
1. What is New Year's Eve?
New Year's Eve, as you guessed already, is the evening before New Year's Day. Arguably, people actually celebrate far more on New Year's Eve than they do on New Year's Day!
The beginning of a new year is significant for many people. The New Year is often associated with new opportunities, better chances to succeed, and a perfect time to start bettering oneself.
2. When is New Year's Eve?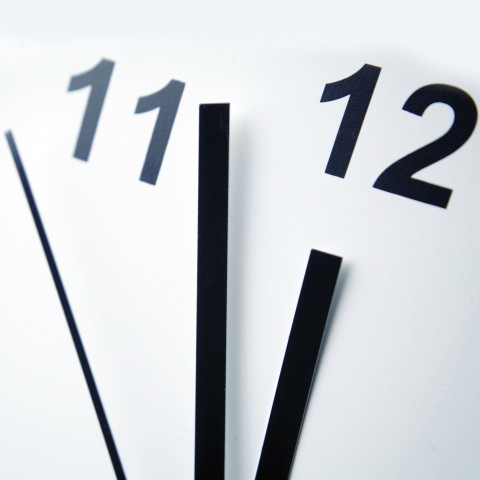 The United States celebrates the new year on the Gregorian calendar. New Year's Eve is on December 31 each year, and celebrations begin that evening as people wait for January 1.
3. New Year's Eve Traditions in America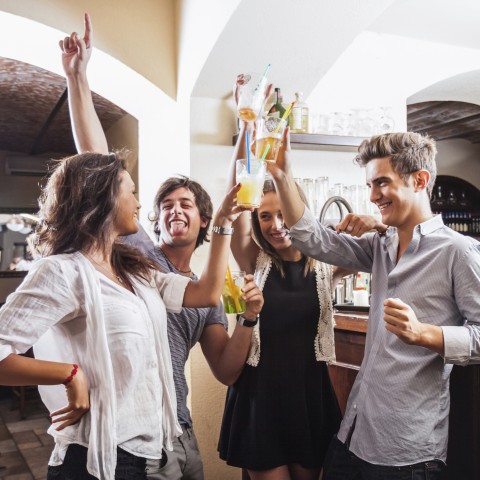 As New Year's Eve isn't an official holiday, many people do have to work on this day. But rest assured, once they get off work, the celebrations begin!
New Year's Eve customs and traditions do vary slightly by region, but here's a breakdown of what you can expect across the country.
1- New Year's Eve Parties
This often takes the form of New Year's Eve parties, where family, friends, or even coworkers, get together and prepare for the New Year. There's music, talking, and lots of drinking until midnight or later. Sometimes, a toast (or several) is made during the final few minutes before midnight—and once midnight strikes, there's more drinking and people throwing confetti to celebrate!
2- Holiday Foods
For those who prefer a quieter night by themselves or with family, New Year's Eve traditions at home often include preparing a nice, comforting dinner at home. Some people enjoy traditional winter holiday foods on New Year's Eve: Turkey or ham, mashed potatoes, yams, and almost always some kind of sweet dessert. Growing up, I remember sometimes having a simple beef stew or chili for New Year's Eve dinner.
Preferred holiday foods do vary by region, though. Depending on where you are in the U.S., you may be surprised at the foods you find on the table!
3- Fireworks & Parades
Many people enjoy watching fireworks at midnight. Firework displays vary in complexity and length based on the state, city, or town you're in. Those who live in rural areas sometimes choose to drive an hour or more to bigger cities with more spectacular firework displays.
Obviously, the combination of long drives and many people drinking is hazardous, and much caution should be taken. Ad campaigns warn about the dangers of drunk driving, and some organizations offer free cab rides home to fight against drunk driving.
Parades are another popular New Year's Eve celebration, with a variety of them taking place all around the U.S.
4- Dropping of the Ball
Perhaps the most well-known American New Year's Eve tradition is the dropping of the ball. This takes place at midnight in New York City's Times Square. Because this is a televised event, it allows people from different time zones all across the country to celebrate the New Year with a greater sense of unity—and from the comfort of their homes! A popular celebrity is always in attendance for the ball drop to get more people to show up or view from home.
Around the country, some states and cities have their own version of the ball drop. These reflect the various cultures throughout the United States and allow people to ring in the New Year close to home. For example, in Prescott, Arizona, instead of a ball dropping, it's a cowboy boot!
4. New Year's Resolutions
As mentioned earlier, many people associate the New Year with new chances to succeed and to better themselves. Thus, they often make a vow to themselves (or others) about changes they're going to make in their lives or goals they're going to achieve.
These are called "New Year's Resolutions," and some of the most common ones are:
Losing weight
Finding a better job or getting a raise
Stopping a bad habit like smoking
Becoming a better ___ (worker, spouse, friend)
Unfortunately, most people fail to live up to their New Year's Resolutions—in fact, many people fail their Resolutions in only a few days!
For this reason, New Year's Resolutions aren't taken very seriously anymore, and are more of a sad cliche than anything.
5. Must-Know Vocabulary for New Year's
Here's some essential English vocabulary for New Year's Eve celebrations!
Year
Midnight
New Year's Day
Party
Champagne
Confetti
Firework
Dancing
Celebration
Toast
New Year's Eve
Countdown
Resolution
New Year's holiday
Parade
To hear each vocabulary word pronounced, and to read them alongside relevant images and in example sentences, be sure to check out our New Year's vocabulary list!
Final Thoughts
Are New Year's Eve events in the United States similar or different to those in your country? Tell us in the comments what some of your favorite New Year's traditions are! We look forward to hearing from you. 🙂
If you would like to learn even more about United States culture, or maybe some vocabulary for the remaining wintery season, you may find the following pages useful:
Learning English doesn't have to be boring or overwhelming—with EnglishClass101.com, it can even be fun! If you're serious about mastering English, create your free lifetime account today.
Happy English learning, and a Happy New Year! 😀