What a time to be alive! The age of online learning, working from home…and YouTube. 
YouTube is one of the most popular social media platforms today, with at least hundreds of millions of users each month. This is the place to find music videos, news coverage, cooking tips, and advice for everyday life. In short, watching YouTube can give you pleasure and entertainment with educational value. (Well, the educational value is optional…)
Did you know that when you learn English, YouTube can be a great supplemental tool? People tend to learn best when they're able to have fun in the process, or when what they're learning intersects with their interests. And luckily, when it comes to English language learning videos, YouTube is a gold mine.
In this article, we'll introduce you to the top ten YouTube channels for English learners at every level. These include channels with the best English learning videos on YouTube as well as channels on a variety of other topics. 
Spoiler alert: We'll also introduce you to our EnglishClass101 YouTube channel, the absolute best English learning YouTube channel. 
Let's get started, and see what catches your eye!
Table of Contents
Category: Language / Education
Level: Upper Beginner – Intermediate
Mr. Duncan is an optimistic guy who teaches English in a positive way. 
Each of his videos contains useful content, ranging from grammar and vocabulary lessons for beginners to more intermediate topics like idioms. Everything is said in English, but there are subtitles with each video so you can read along. Mr. Duncan's channel is also a great opportunity to train your ear to British English, and to explore life as Mr. Duncan sees it. 
With fun illustrations, lots of text on screen, hand and body motions to accompany his speech, and a sense of humor that even beginners can appreciate, Speak English with Mr. Duncan is an English YouTube channel you don't want to miss out on! He also does live-stream videos each week on Sundays, Wednesdays, and Fridays. 
(Oh, did I mention that it also has the grooviest theme music?) 
Category: Travel & Adventure Vlog
Level: Intermediate – Advanced
Ben Brown posts videos about his travels and adventures—both in his home country and around the world. When browsing his channel, you'll find videos about his time in South Africa, Canada, and the Arctic, and plenty of road trip-skiing-diving footage. 
Depending on your current English level, there are videos on this channel you can enjoy watching. If you're up to a challenge, you can listen to his dialogue with friends; for something more comfortable, there are videos where he's the only one speaking; better yet, if you feel like having the day off but don't want to miss out on the adventure, you can watch his photo- and music-only Visual Vibes videos.
We recommend Ben Brown's YouTube channel for the adventurers at heart and those who enjoy experiencing what the world has to offer. 
Category: Kids / Cartoon
Level: Intermediate
Okay, gang! The WB Kids YouTube channel is a great place to learn English in a more laid-back atmosphere. The idea is to learn without really trying! 
Who didn't love watching cartoons as a kid? The WB Kids channel has tons of video uploads from shows that American kids grew up with and will love forever, including Scooby Doo, Tom & Jerry, and Looney Tunes. You can find both full episodes and short clips, depending on how much time you have. 
From a language-learning perspective, cartoons like these are awesome because they tend to use simpler language, repeat specific phrases from episode to episode, and are so easy to watch. We recommend WB Kids in particular for two reasons: 
1. You can watch the same cartoons many Americans watched as kids.
2. WB Kids also has sister channels with videos in different languages (French and Spanish, for example). 
Enjoy! 
Category: Language / Education
Level: Intermediate
The goal of Eat Sleep Dream English—as the title indicates—is to help English learners want to keep learning, every day. 
Tom, the host of this British English YouTube channel, is full of energy and enthusiasm for the English language. He teaches specifically about British English and all of its nuances. He covers the basic topics like grammar, vocabulary, and pronunciation, as well as more unique topics like "18 Very English Sounds" (see the video above). This channel has a new video every week.
Eat Sleep Dream English is fantastic for intermediate (or even upper beginner) learners, because Tom generally hosts videos himself and always speaks clearly into the camera. You can also find some collaboration videos for more of a challenge, as well as videos about learning English with music. 
We highly recommend you check it out! 
Category: Lifestyle Vlog
Level: Intermediate
Mayim Bialik (also known as Amy Fowler on the TV series The Big Bang Theory) has her own YouTube channel—and it's great!  
On her channel, Bialik talks about a range of topics, though many of her videos do tend to focus on her experiences as a mother, an observant Jew, and a neuroscientist. If you're getting tired of the same old-same old, we think you'll find her channel refreshing. In each video, she shares a little bit of herself—the good, the bad, and the ugly. This raw honesty isn't overbearing, though; you'll also see her humor and bright side shine through the darker stuff. 
This channel is especially good for women and mothers, or anyone looking for a unique view on today's culture and trends. 
In terms of English learning, this channel may be best for intermediate learners. The language is pretty easy to understand, both because Bialik speaks clearly and into a camera, and because she tends to use many "buzzwords." Oftentimes, text appears on the screen when she talks about key points or wants to clarify something, and you can also learn a lot about U.S. culture and slang. 
→ You may find it helpful to learn about Using Small Talk Phrases before watching her channel, as it tends to have a laid-back feel.
Category: Documentary / Nature / Education
Level: Intermediate – Advanced
You may be familiar with National Geographic for its TV show, numerous educational books, and magazine. Now, get ready to explore its YouTube channel if you haven't already! 
This is the perfect channel for anyone curious about the world—its people and cultures, nature, and even survival. You'll find tons of educational videos on a number of topics with some of the most stunning footage you'll find on YouTube today. 
We recommend this channel for intermediate to advanced English learners. The audio tends to be clear, slow, and broken down into manageable chunks, making it fairly simple to understand when listening. However, most videos don't have text on the screen (you can use subtitles, but they're not always accurate or convenient), and some of the vocabulary can be more advanced.
If you're feeling confident with your English listening skills, or want to challenge yourself a little bit, you're going to love the National Geographic channel! 
Category: Food / Cooking
Level: Intermediate
Like National Geographic, Food Network is a pretty big name. With a television channel, magazine, and more, you may already be familiar with it.
The Food Network YouTube channel is a great place to watch food and cooking videos from some of the network's biggest stars, including Alex Guarnaschelli, Guy Fieri, and Alton Brown. Learn new recipes from numerous cultures, perfect the ones you make already, and learn more English at the same time! 
We recommend the Food Network channel for intermediate learners. For the most part, the speech is clear (though sometimes fast) and text often appears on the screen with ingredients, steps, or other key points. This allows you to practice your listening and reading skills. You can also find a combination of shorter videos (five minutes or less) and longer videos (twenty minutes or more). 
To get a taste of what to expect, watch Alex Guarnaschelli make cannolis in the video above! 
Category: Education / Language / News
Level: Beginner – Advanced
The VOA Learning English YouTube channel has a unique approach to teaching English, and there are videos available for learners at any level. While this YouTube channel has a variety of video topics and formats, it's most well-known for its short and humorous skits, as well as its news videos. 
These news videos are awesome for English learners who aren't yet comfortable listening to fast-paced conversations. VOA Learning English takes actual news footage and then slows down the speech of the reporter and adds subtitles on the screen. This allows viewers to practice both reading and listening skills in a more real-world context—without feeling overwhelmed.
The skits on this channel are designed to introduce new grammar, vocabulary, or idioms in a way that's laid-back, true to life, and very funny. 
Check out their skit about budget cuts to see what we mean! 
Category: News
Level: Intermediate
If you're feeling more confident in your listening abilities and want to catch up on the latest news, you can check out the NBC News YouTube channel. Here, you can find constant updates on what's going on in the world, both in shorter snippets and longer videos. 
We recommend this news channel, and others like it, for intermediate learners. The speech tends to be clear and relatively slow-paced, and text is on the screen basically the entire time to cover key points or give updates. At the same time, you can enhance your listening skills in real-life contexts such as interviews and on-air conversations between hosts. 
Category: Language / Education
Level: Absolute Beginner – Advanced
Guess who else has their own YouTube channel? We do! And we think it's going to be your best source of English learning, no matter what level you're at right now. 
We release a new video almost every single day on a variety of English topics, in numerous formats. Currently, we have over 1000 videos, and counting.
Just a few features include:
Ask Alisha: Members of EnglishClass101.com leave questions about English for Alisha, and she answers them in a video. These videos are a great way to learn about the nuances of English grammar, vocabulary, syntax, and more! 
English Words for Every Day: These are fun, short, and sometimes goofy videos (usually under ten minutes) hosted by Alisha. They introduce new vocabulary words and phrases that you'll hear often as you continue learning English. 
Learn English in 3 Minutes: Like the name says, you can learn about an English topic in three- to five-minute videos. Great for people with a tight schedule or who like learning on-the-go! 
24/7 Stream: Yes, we're serious. You can literally watch EnglishClass101 content twenty-four hours a day, seven days a week! 
This is just a sampler of what makes us the best English YouTube channel for learners. The best part, however, may be the sense of community you can experience once you start watching and interacting with fellow English learners in the comments or on social media. 
Explore our channel now, or watch the Ask Alisha video above.
11. Final Thoughts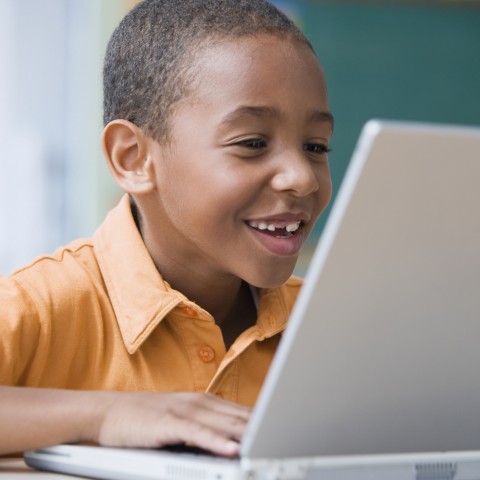 Whatever your interests or passions, there's a YouTube channel for you. We hope that at least one of the channels on our list caught your eye, and that you enjoy every second of your YouTube English learning experience. 
We recommend that you use EnglishClass101's channel as the foundation for your YouTube learning, due to our versatility, range of useful content, and energetic hosts. Any and all of the other channels we listed should make wonderful supplements and keep you entertained at the same time.
Are there any good English YouTube channels we missed? Which one from our list do you want to watch the most, and why? Let us (and your fellow English learners) know in the comments! 
If you like the idea of learning English through entertainment media, you should also check out these articles:
And of course, feel free to explore EnglishClass101.com and our channel. We look forward to having you. 😉